Installing ThingsBoard PE from AWS Marketplace
This guide describes how to install ThingsBoard Professional Edition from AWS Marketplace.
With this option you pay for Thingsboard Professional Edition on hourly basis.
Prerequisites
Step 1. Select ThingsBoard PE Instance Type
Select one of the available AWS Marketplace Subscriptions:
Step 2. Subscribe to Selected Instance Type
Press Continue to Subscribe button

Step 3. Accept Terms and Conditions
Review and Accept all Terms and Conditions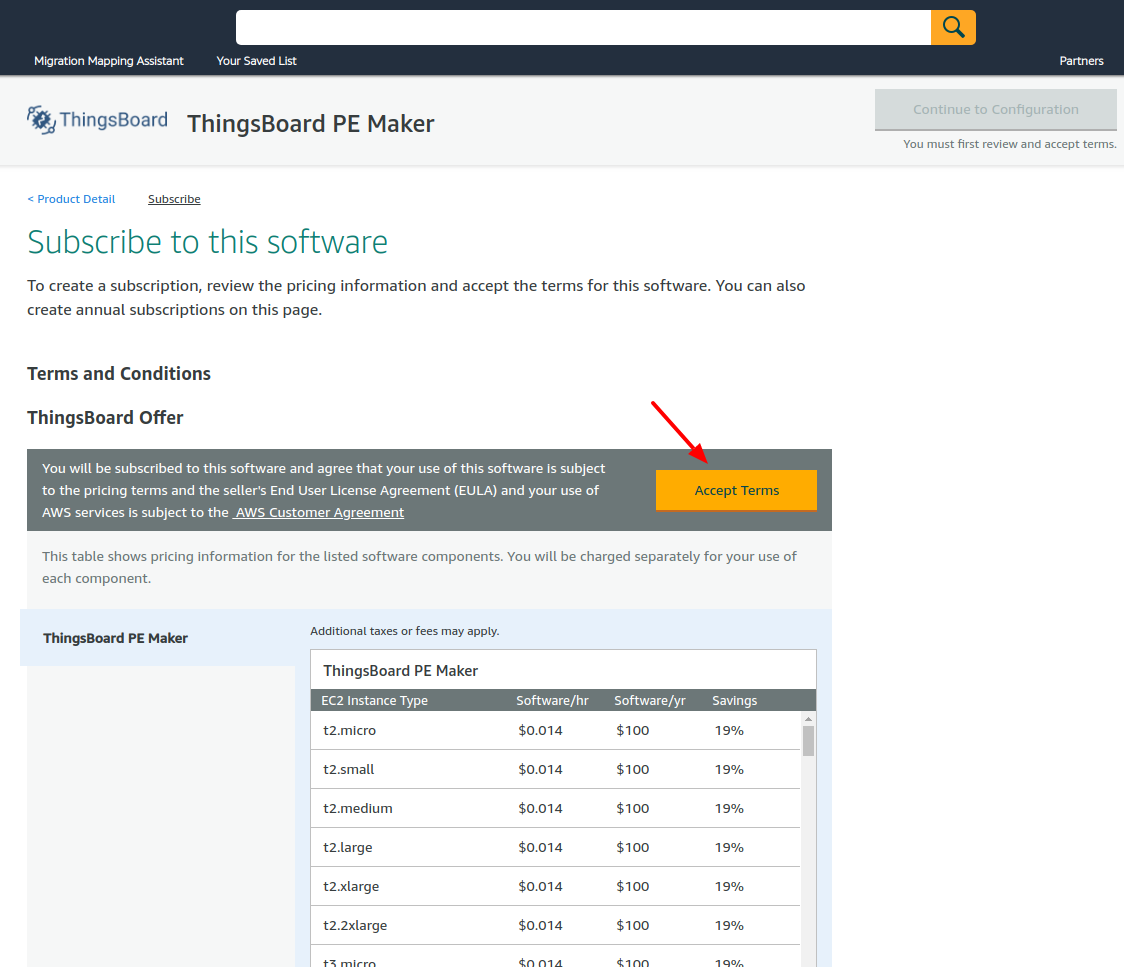 Step 4. Continue to Configuration
Once Step 3 is completed you are able to save money by purchasing annual subscription and/or continue to configuration.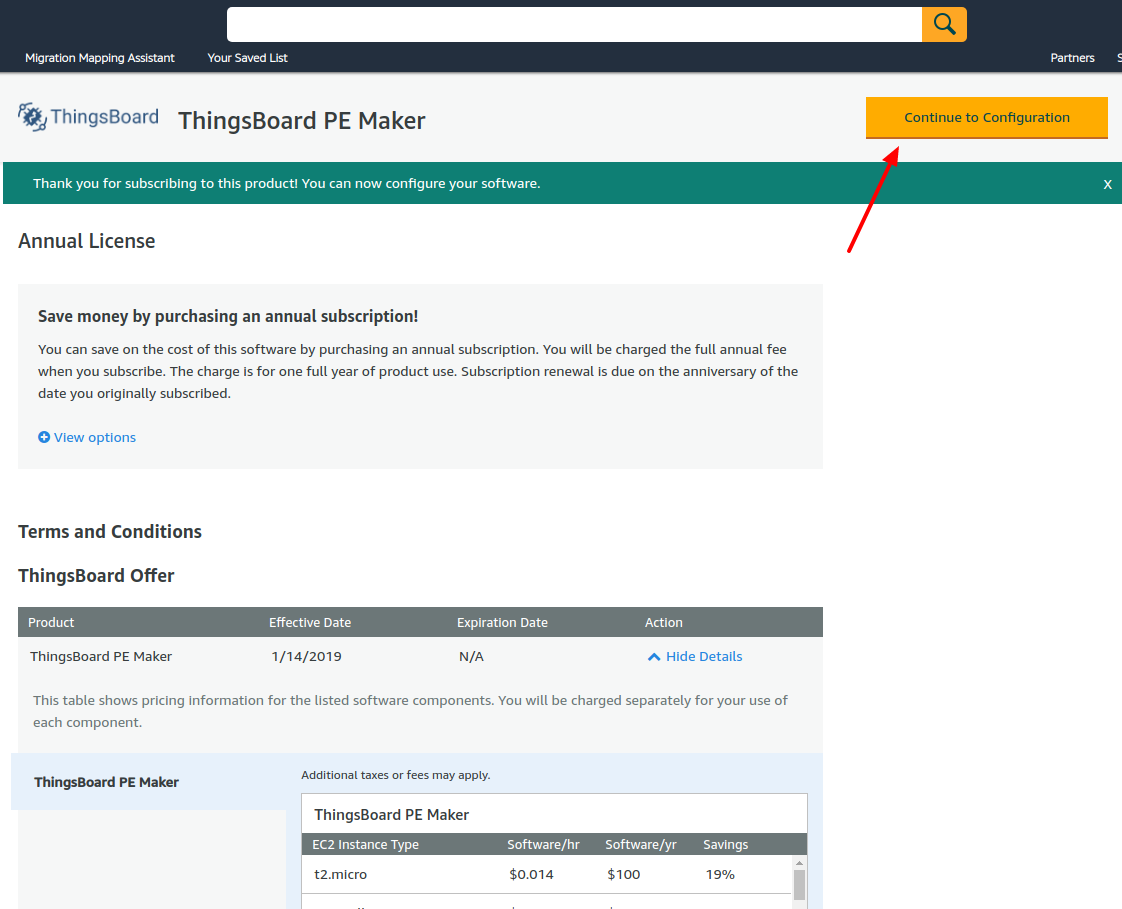 Step 5. Choose your Region
Select your region and continue to launch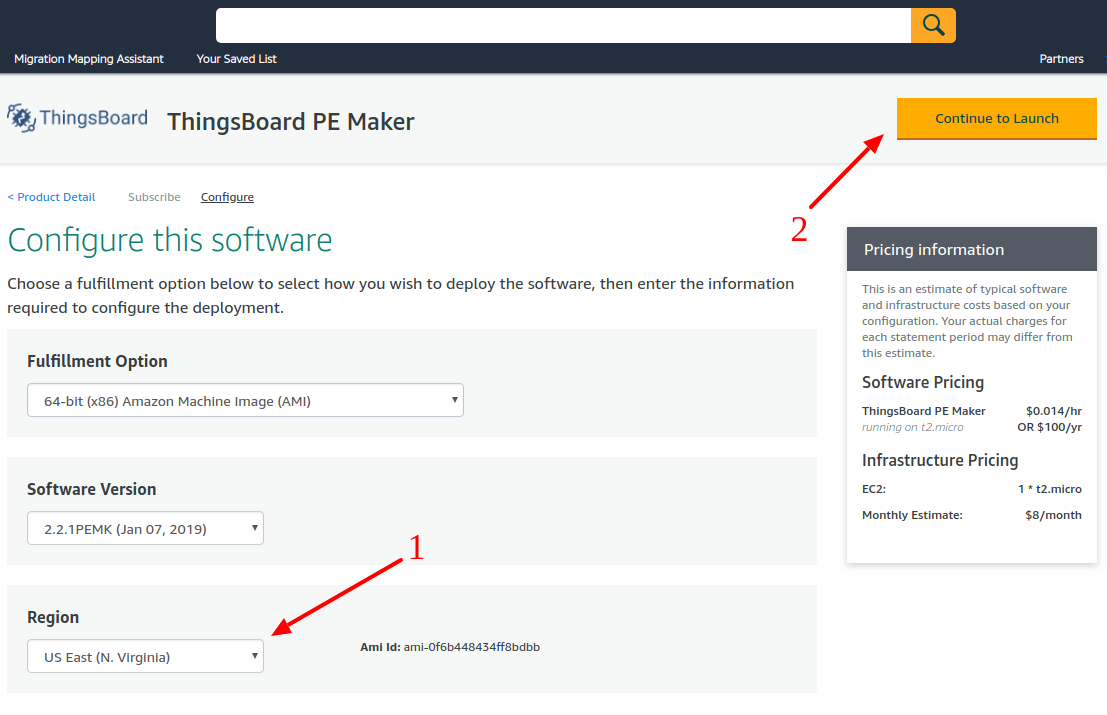 Step 6. Read Usage Instructions
Make sure you review the usage instructions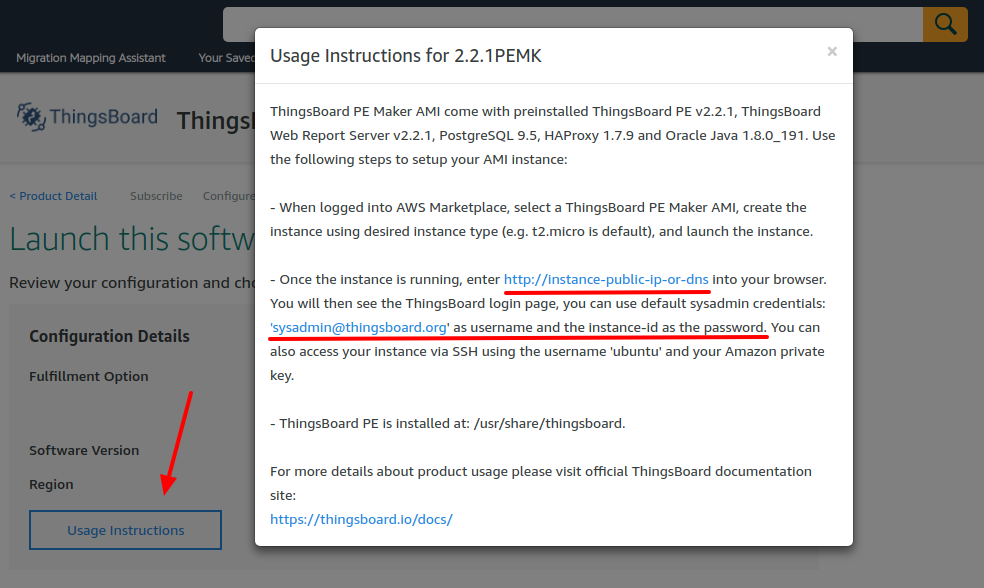 Step 7. Choose your EC2 Instance Type
You can optionally change your EC2 Instance Type, VPC and Subnet.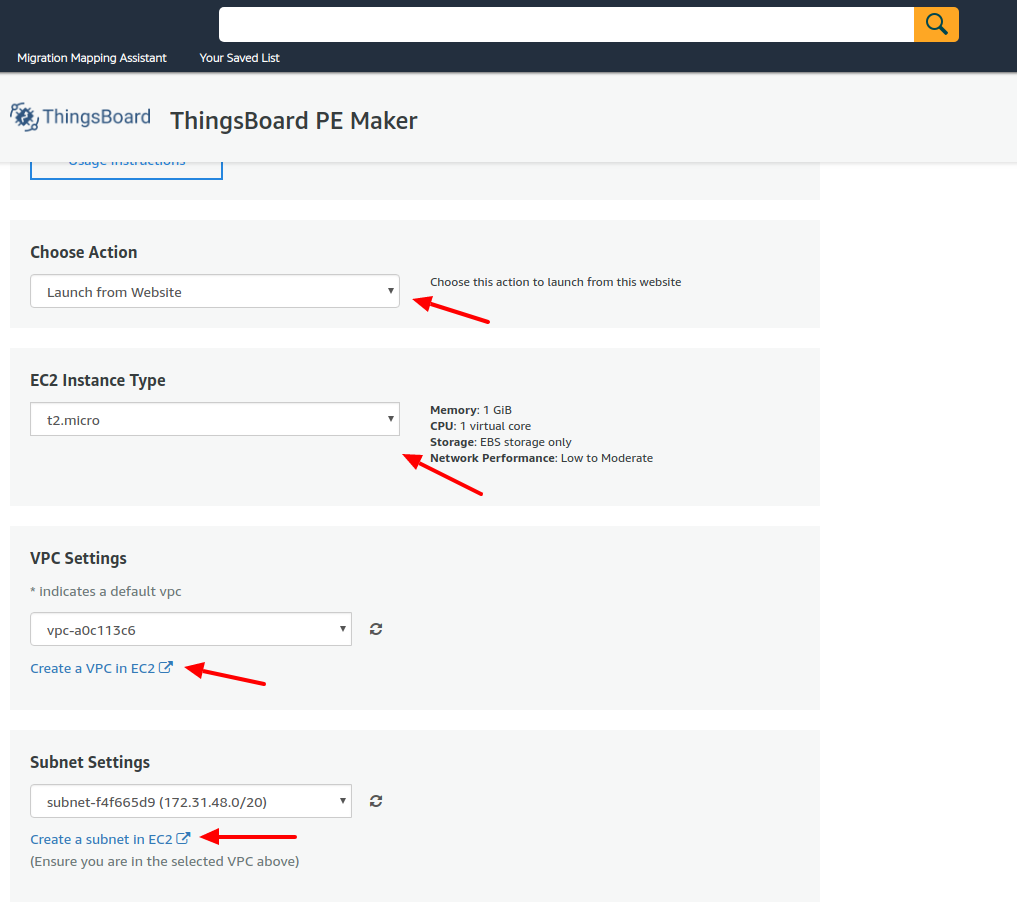 Step 8. Configure Security Group Settings
Make sure you create new Security Group based on seller settings. You can optionally select different or create new KeyPair for your instance.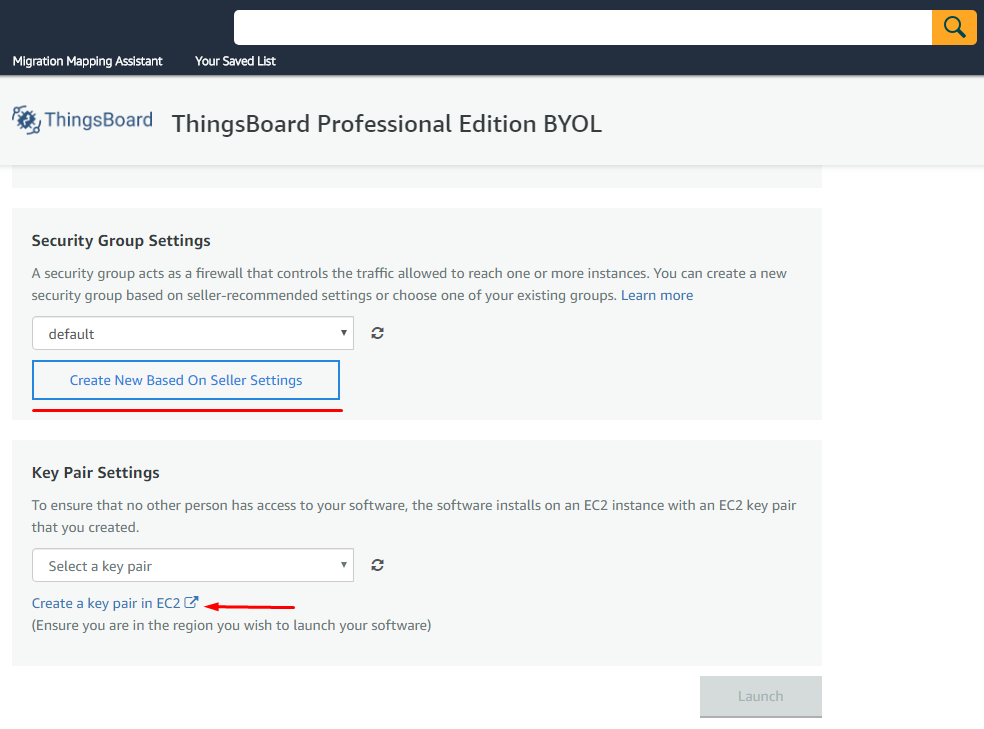 Populate necessary Security Group name and details and save new group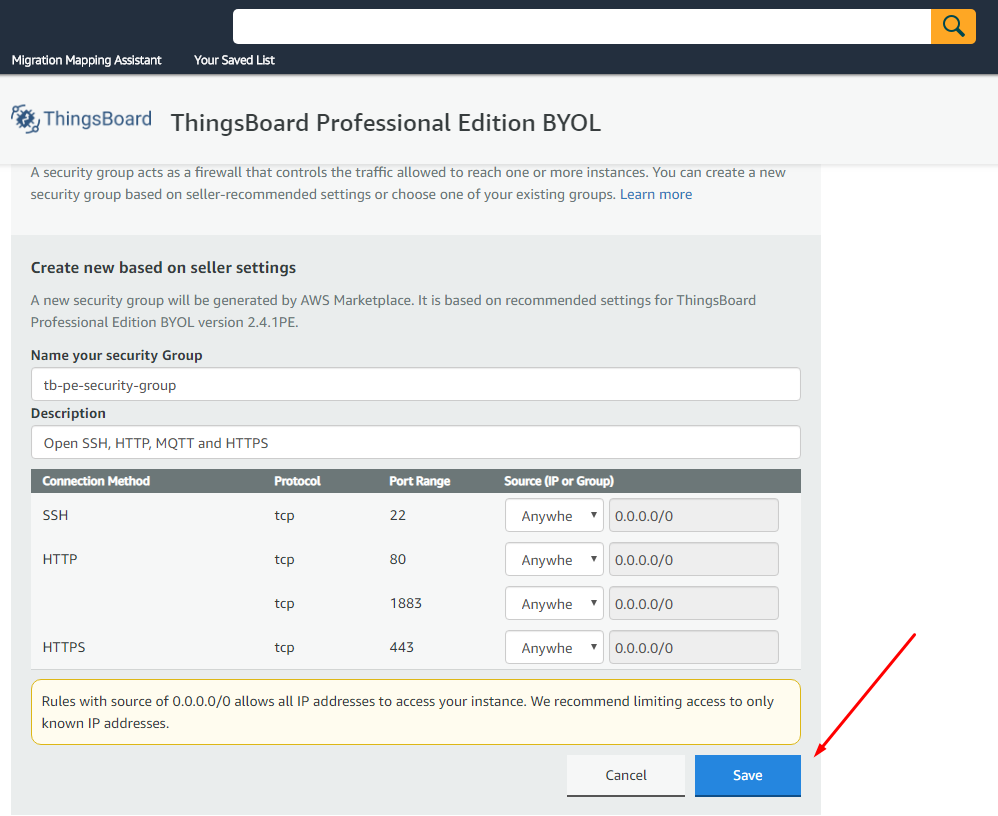 Finally, click "Launch".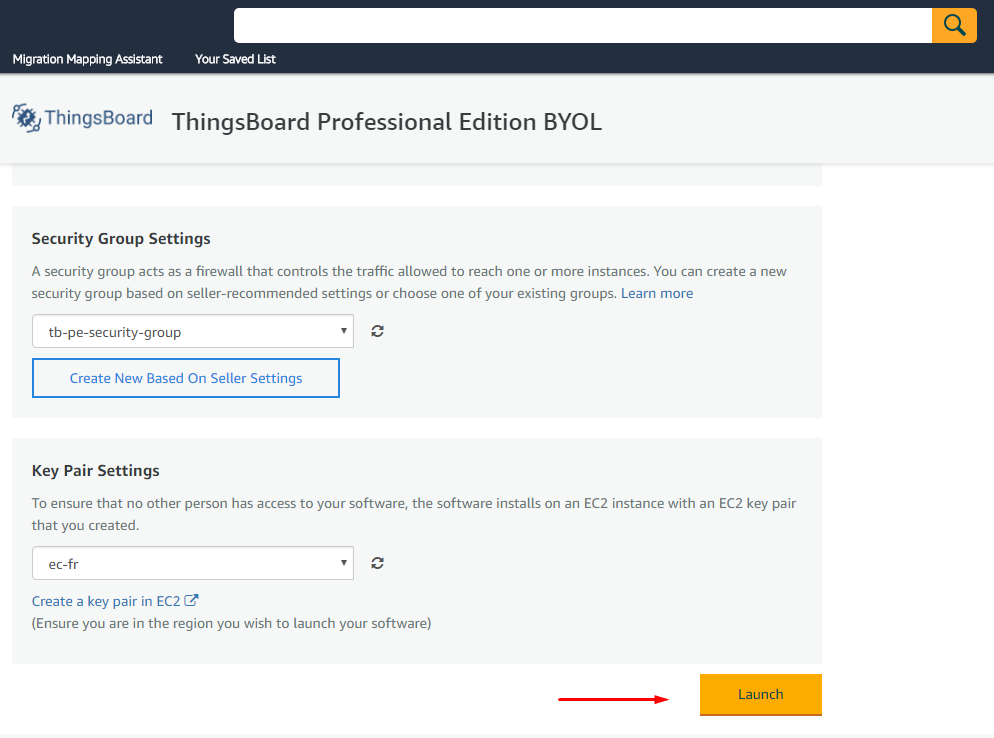 Step 9. Open EC2 console
Once Launch is complete, you can navigate to EC2 console to find out the Public IP address of the newly created instance.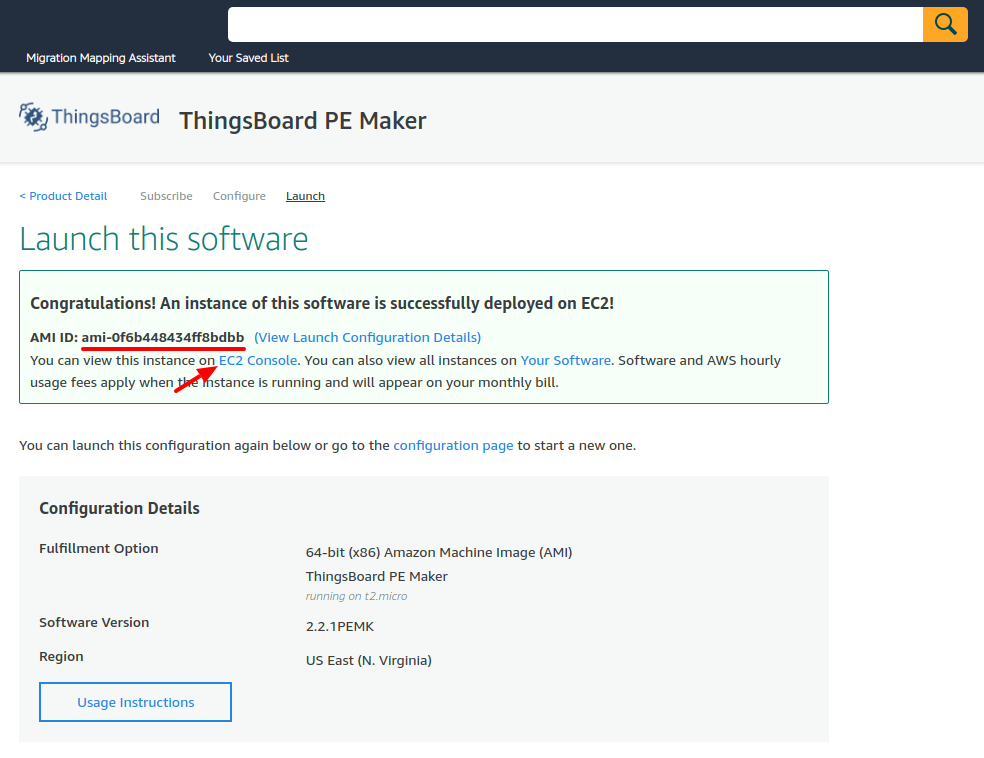 Step 10. Obtain your Public IP and EC2 Instance ID
In AWS EC2 console you need to wait while instance state will be changes to running and all Status checks will be finished.

On the image above example instance has this Public DNS name
ec2-54-82-252-113.compute-1.amazonaws.com
Instance ID
Step 11. Connect to Thingsboard UI
Now you can open this link in your browser:
http://PUBLIC_DNS_NAME/login
In this example:
http://ec2-54-82-252-113.compute-1.amazonaws.com/login
Use this login to connect as system Administrator
Default password for System Administrator is Instance ID (from Step 10). In this example:
Now you can proceed to the next steps.
Frequently Asked Questions
See FAQ for information.
Next steps